Here in Indiana we have been having some bizarre-to-the-o weather. 50 degrees in June?! I'm
thisclose
to lighting the pumpkin candle, making chili and cornbread, and pulling all my sweatshirts out of the garage. Since cold = comfort food around here, I thought I'd share one of our favorite warm and quick to prepare meals.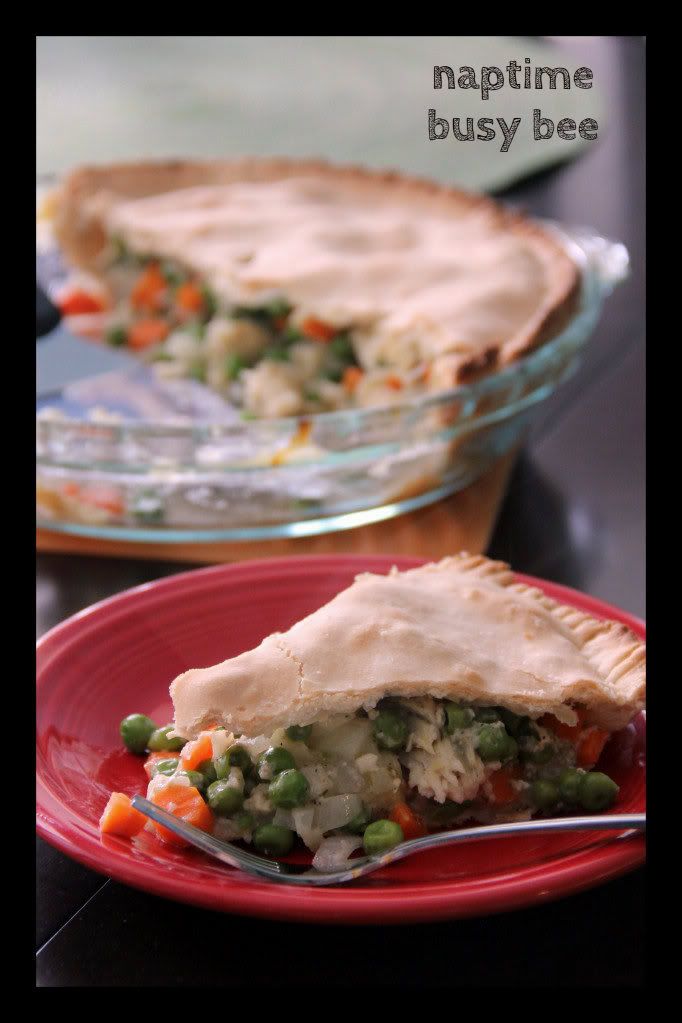 Chicken Pot Pie
Ingredients:
3 Chicken Breast, cooked and shredded
1 Onion, chopped
1 C Fresh or Frozen Peas (or 1 can)
1 C Fresh or Frozen Carrots, diced (or 1 can)
2 T. Butter
2 T. Flour
1 tsp Salt
1/2 tsp Pepper
1/4 tsp Thyme
1/2 C. Chicken Broth
1/2 C. Milk
Pie Crust
Heat oven to 425. In a small saucepan, mix together butter, flour, salt, pepper, thyme, chicken broth, and milk. Stir and heat until bubbly then cook for 1 minute. Mix the sauce into the chicken, onion, carrots, and peas. Pour in to a prepared pie crust. Top with crust. Make slits in the top and bake for 35-40 minutes.
Makes 1 pie.